Today started the first round of the feeder rounds for this year's returned Alliance Tournament, the 17th iteration of the tournament in EVE Online's history. Over the course of the day 18 matches were scheduled (though only 17 were played) as teams vied for their spot in the proper Alliance Tournament that takes place this November. Though the matches are over for today, the matches begin again tomorrow at 14:00 EVE on CCP's Twitch stream.
Below we've summarized the matches for the day including the participants, compositions, and results.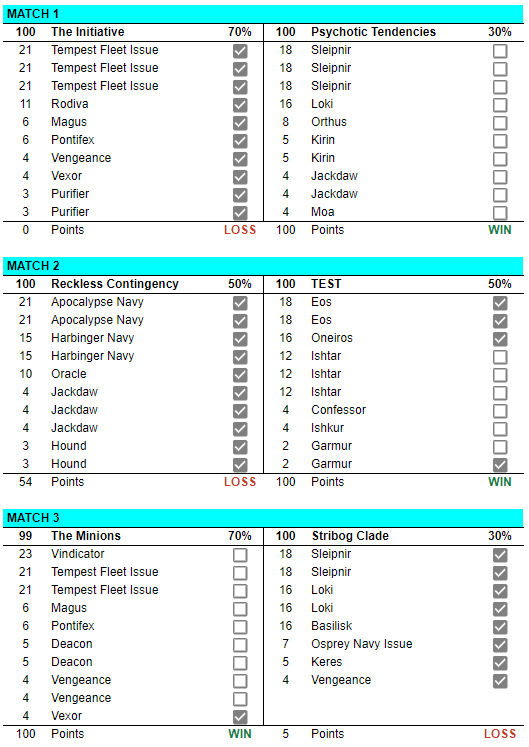 The biggest story in this set of matches was the complete wipe of The Initiative (who previously has placed quite high in alliance tournaments) by Psychotic Tendencies (TISHU). Overwhelmingly, 70% of viewers thought that INIT would snatch victory in this match. The Minmatar Rush of Slepinirs and Lokis was just simply too strong.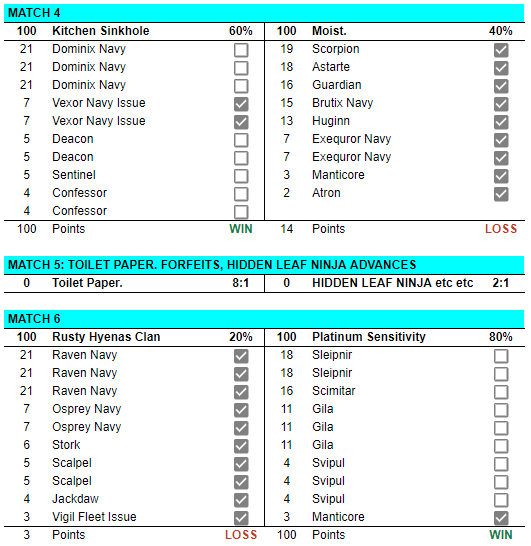 No massive surprises in this set of matches, though Toilet Paper. did, unfortunately, have to forfeit the match due to their pilots not being ready.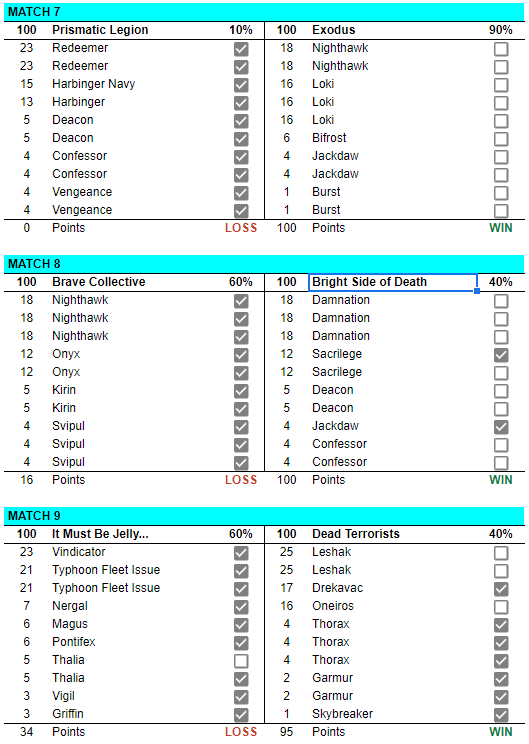 Here, in one of the upsets for the day, Brave Collective (another alliance that has typically performed well in ATs) was taken down by Bright Side of Death. Only 40% of viewers thought that BSOD would take the win and they shocked even the casters and analysts with their sweeping victory in this nail-biting match.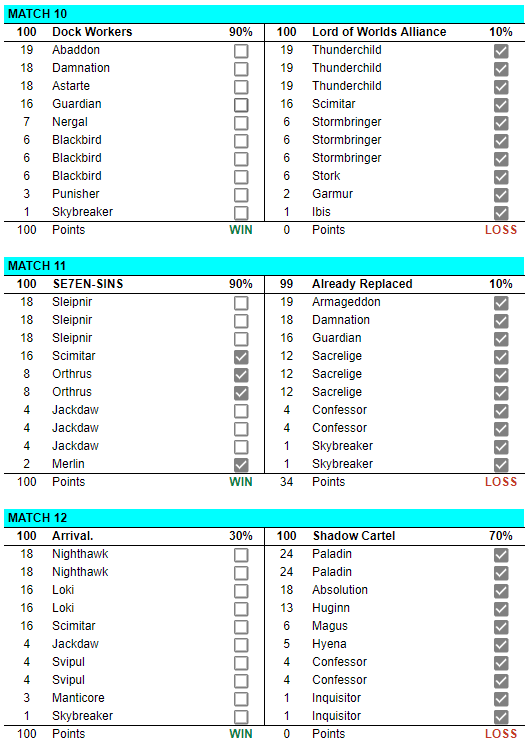 Another upset (at least for Twitch chat) was Shadow Cartel vs. Arrival. The Arrival alliance is very new and created just for the Alliance Tournament but is made up of previous tournament greats. After the votes were cast and 70% of the viewers believed Shadow Cartel would win, the analyst desk revealed their secret identities.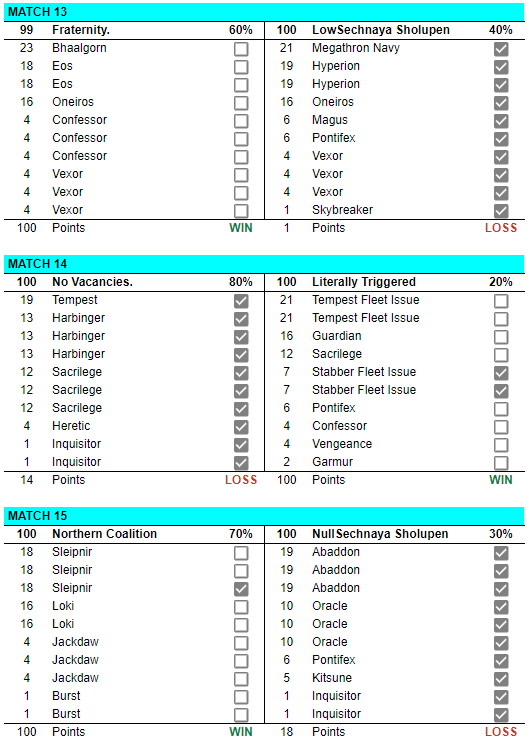 In this set of matches, No Vacancies was favored to win vs Literally Triggered by 80% of viewers but were upset when the elite piloting of one of their Stabber Fleet Issues made the frag take 3 times as long as it should have. Tunneling hard onto the SFI made it so that the No Vacancies team lost more of their DPS ships faster and ended up in their eventual defeat.
This set also contained a highly anticipated "TQ grudge match" between Northern Coalition and Nullsecnaya Sholupen, two alliances that have had a fair bit of drama as of late as one of NC's prominent FC corporations left to join NSH a few months ago. Unfortunately for NSH, they didn't get their bans into the referee in time and ended up facing the only comp that could beat them (according to them, of course).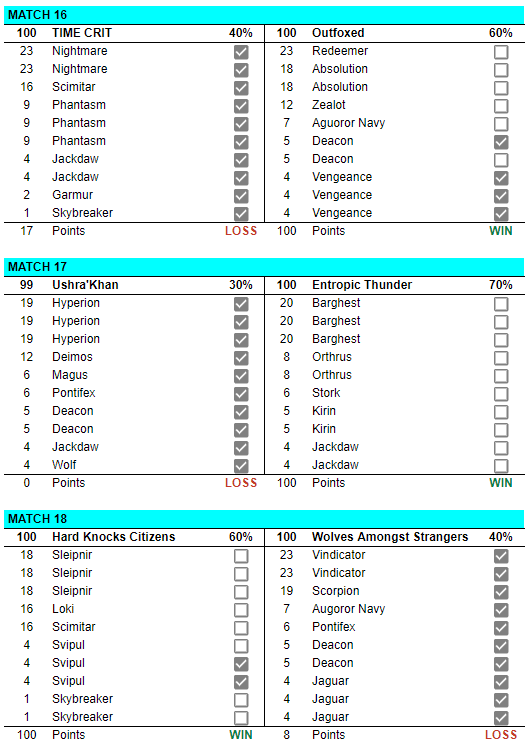 The final set of matches showed no real surprises but had participants reporting disconnects and inability to perform at their best. In the final match, one of the Wolves Amongst Strangers Vindicators was disconnected for most of the match and only returned once half of his team was dead. An unfortunate end to the day.
Were you surprised by any of these matches? Let us know in the comments below and make sure you tune in tomorrow for another day of tournament action.